We need you to keep the momentum going. We are actively working to build our team of motivated volunteers to support our mission and our music. We need volunteers to serve as ushers, work backstage, support rehearsals, staff festival booths, keep the office, expand marketing, and more! You do not have to sing to be a part of the GMCSF family.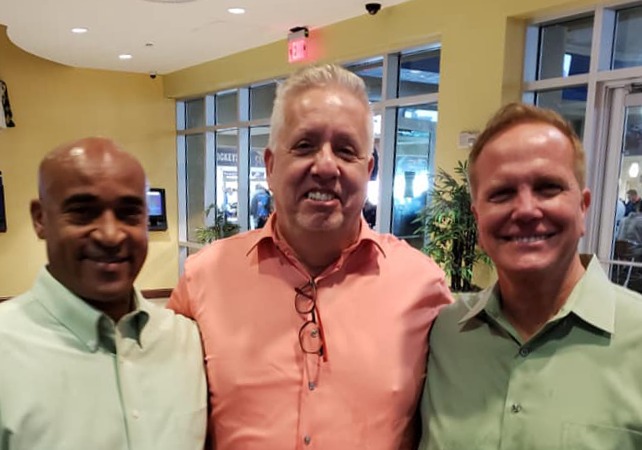 One of our volunteers, Howard Yopp, has this to say... "I love this chorus. I have been an audience participant with the Gay Men's Chorus of South Florida since its inception. I have seen almost all of their concerts and have enjoyed every one of them. Two years ago, I read the program from the Christmas show at home and noticed that they were recruiting volunteers. So I thought I would like to volunteer with the organization because they looked like a great group of guys, and before, they all seemed to have fun being with each other. I thought I might like to try that.
So I called Mark and asked if I could help in the office. When I came here to meet with Mark and talk about volunteering, I put out my hand to shake his; he said that he was not a shaker, but a hugger; what a great feeling that was for me, and I immediately felt like I found a home. Mark always seems to find a project for me to do, helping them do mailings, spreadsheets, organizing our ads for the chorus in different publications, helping to set up some of the files, and answering phone calls.
The other staff members have been such a pleasure to work with. They made me feel right at home. These guys do a tremendous amount of work putting a concert together, selling and dispersing tickets, getting ads for the program, working with other volunteers for each show, and getting contributions to help sponsor the chorus.
I am hoping that I will be able to continue volunteering with this organization in the future. I would love to see this wonderful group of guys multiply so that maybe we could have a few more concerts throughout the year and be able to enjoy hearing them more often. I am looking forward to their next show."