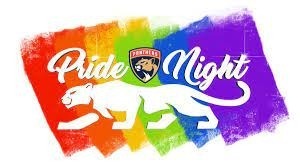 Panthers Pride Night

Friday, March tbd | 7:00pm
BB & T Center (map)

It's game day! Come out and support GMCSF when they are singing the National Anthem!
Florida AIDS Walk & Music Festival

Sunday, April 24 | 7:00pm
Fort Lauderdale Beach Park (map)

The Florida AIDS Walk & Music Festival is a great way to give back to your community. Come together for a 5K walk and an epic concert! There will be a breathtaking performance from the GMCSF.


Yom Hashoah Holocaust Remembrance Day

Wednesday, April 27 | 7:00pm
Temple Sinai (map)

The Shoah is a memorial day for those who died, also known as the Holocaust, from a Greek word meaning "sacrifice by fire." GMCSF will sing to help ease the pain of this day.